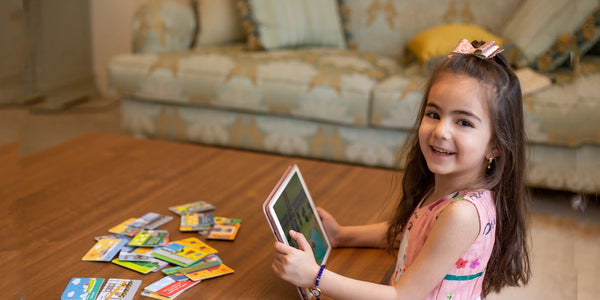 What Parents Say
Amazon
Jayc
Great product for a young child. My son loves it. Very intuitive, fun, and easy to install on our iPad. Dozens of vehicles to learn about, comes with a stand and bag to store your cards. Also has various activities to play such as spelling, crosswords etc. Very good product, will be looking out for more to come.
Amazon
Marie
My 4 year old loves this game! The set comes with so many different vehicles! Ones that I never even though about teaching her but now she is learning about them. The app is also a lot of fun. She loves to scan the cards and see the vehicles but her favorite part are the games included.
Amazon
FatihGorunmek
We bought this for our daughter. She loves how the transporters take you on an adventure It is so clever how this game combines the fun of travel. it really is fun and we have enjoyed playing along with her. I am hoping Aurodo introduce more to this Aurodo travel. Highly recommend to anyone who has an Aurodo .
Amazon
O'Reilly
My son really loves this interactive game. He had ADHD and he has done so well with being able to pay attention with this. I've very pleased with the quality of the the cards and the app that has to be downloaded for it. My 4 year old has learned alott.
A little About Us

Aurodo creates immersive learning games and experiences through Augmented Reality. The team works dedicatedly to understand how our children can learn faster and better by seamlessly connecting education and technology.
Know More
#AURODO
We love kids and Kids love us more.