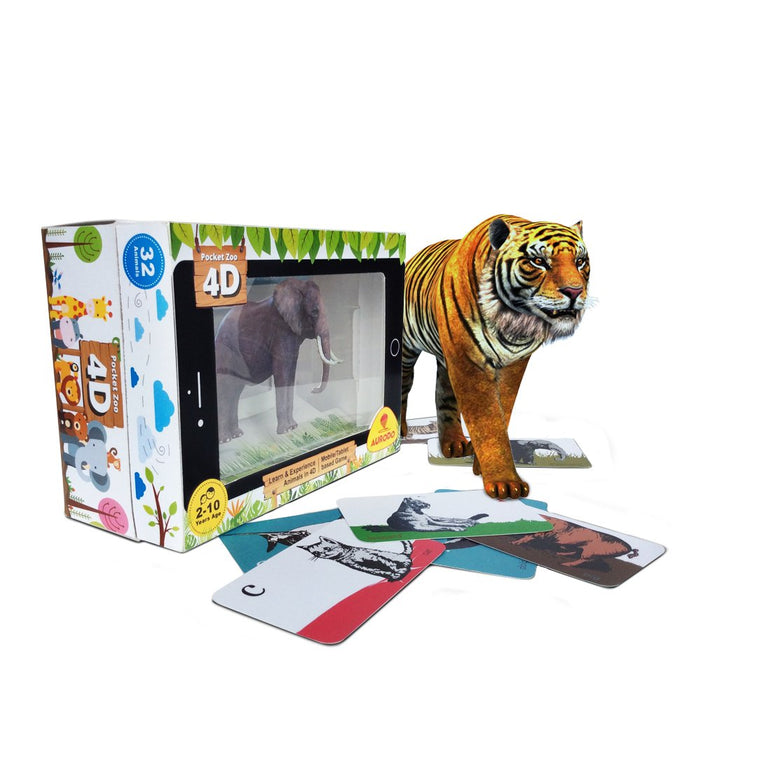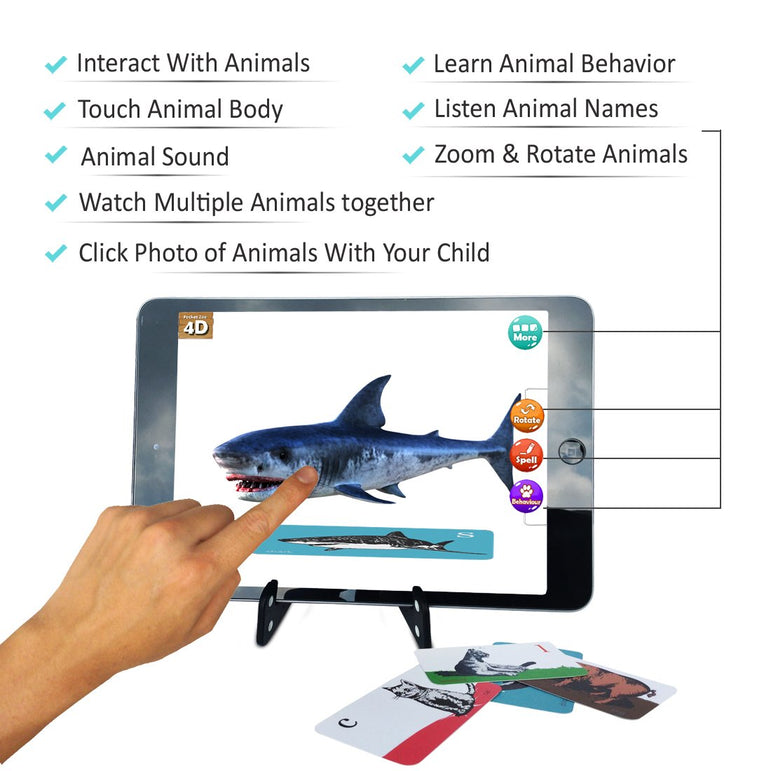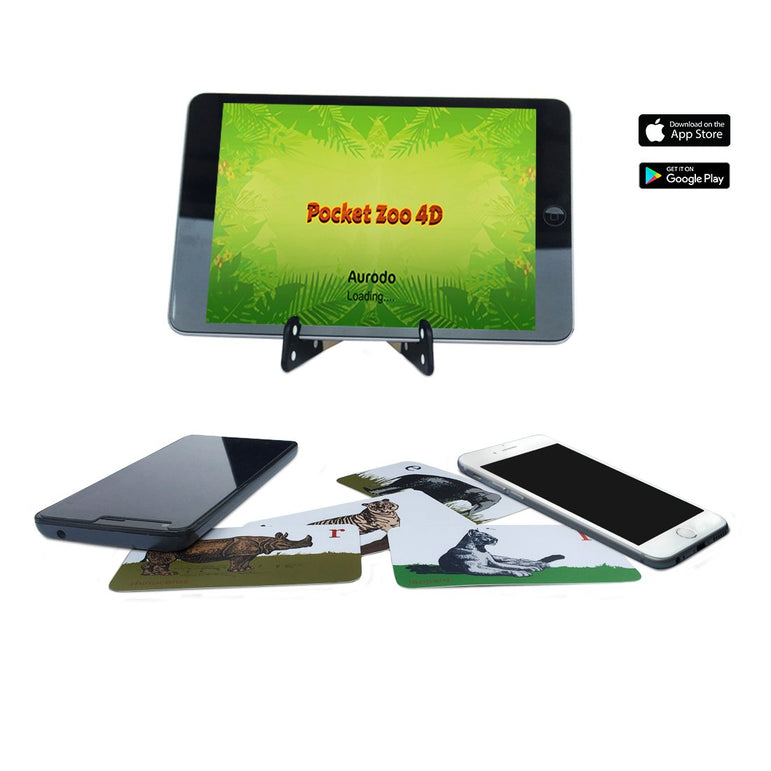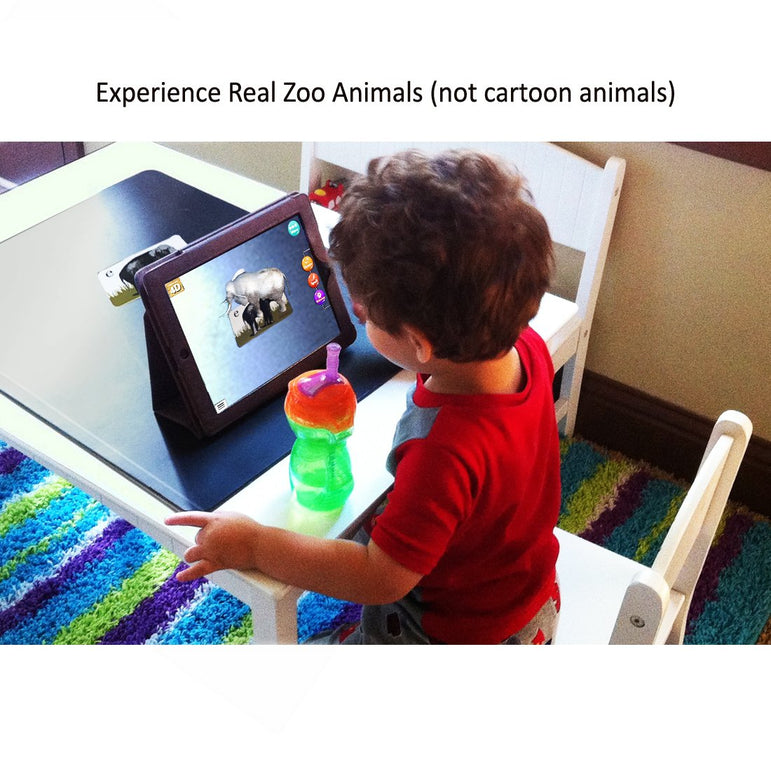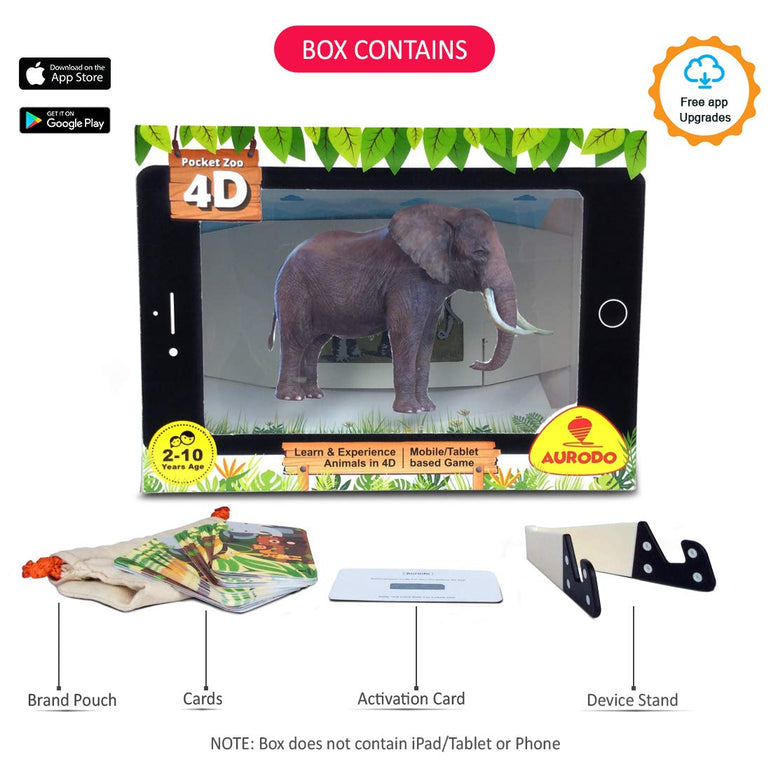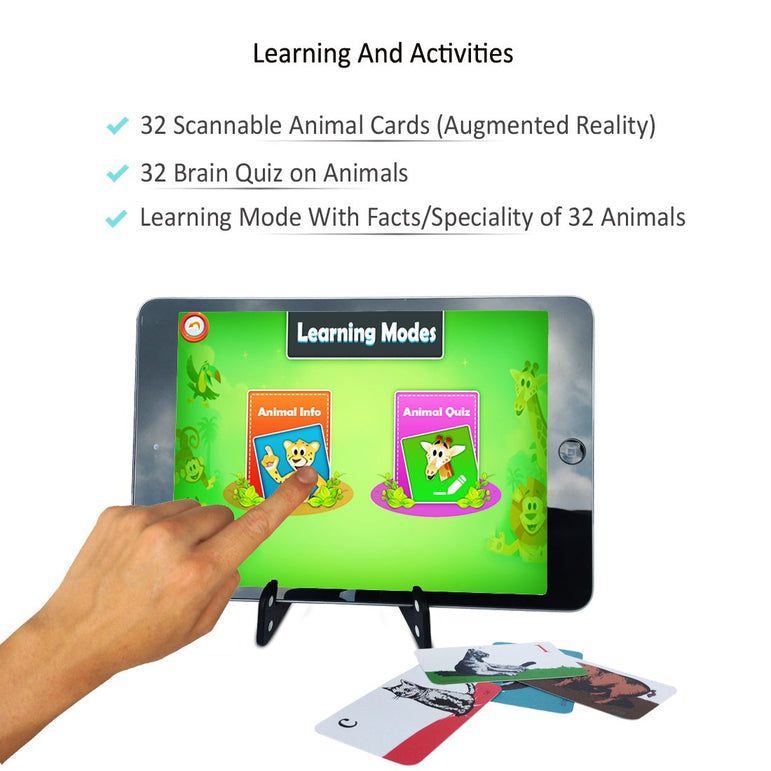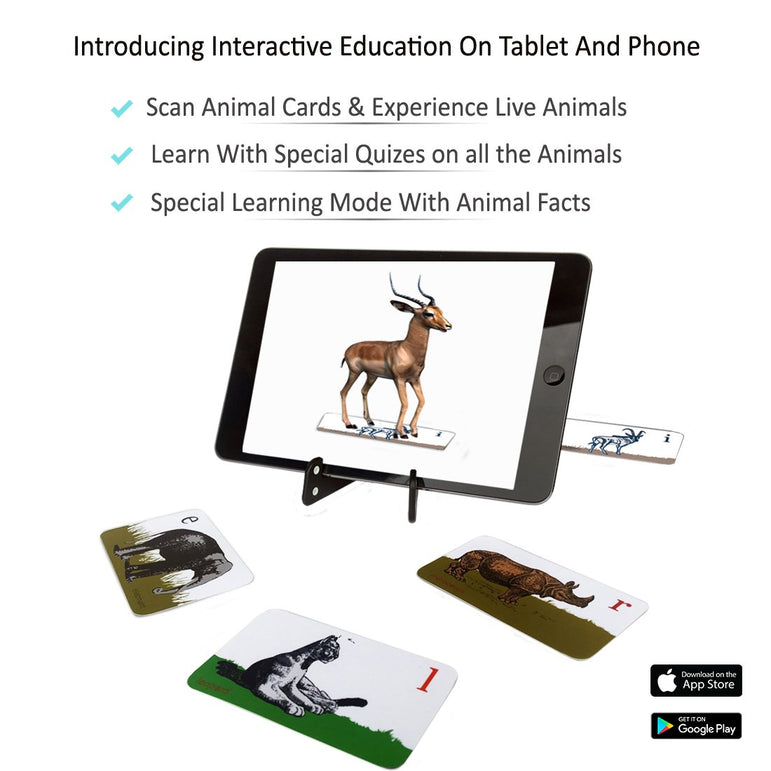 ---
Experience
4D

Zoo

Animals

at Home
Children can view different Zoo animals at the same time. Watch them play and swing
---
This Special Game bring Real Looking animals live at home upon scanning the game cards with mobile/tablet app. Educate children and help them visualize with real looking animals.
---
Children can learn about behavior of different animals and see how they behave in their natural life.
---
Pocket Zoo 4D has a special feature where children can touch the animals and see how they behave. This improves recall of animal and their behavior among children.
---
What our Customers have to say
Very Happy
My 3 year old daughter is animal lover and this is an absolute treat for her. She enjoys every bit of it and told all the animal names and also like the sounds. Very happy with the purchase.
Happy
Helps my son a lot as it make his Screen Time very learning and productive. He enjoys it and this makes me happy that he is learning and not just watching youtube
Lovely 4D zoo animals
My children love these 4D zoo animals. My 2.5 year old daughter is able to recall the animal sounds after watching these animals. She can also tell name of few animals. This is very good as interaction with animals made my child to learn more quickly. Also my 6 year old son keeps playing with these animals and there are many animals which they could have learnt and experienced only by visiting zoo
Useful funloving learning game
Its a product that boosts learning. Not only kids as adults we were also fascinated to see these images and the sounds
Excellent product
My grand kid enjoyed it a lot, its simple and very innovative. All you have to do is download the app and use the camera of your phone, it makes the animals on the card alive along with sounds they make.
Excellent product.
Excellent
This is wonderful and my 3rd buy .Kids I presented to enjoyed it very much. Please produce more like this
Value for money
Value for money. Real time animation.
Very much useful. My child really loved it.
She learnt the animals name
Love the concept
It's a wonderful concept. My Son (3 yrs) loves it and me too. And it's quite easy to use. Now my son can see a fish swim, lion jump and all the other animals without going out.
Love the 4d expiriance
It is a very educational and interesting way to teach children about animals.
---
Frequently Asked Questions
Answer
Our team worked very hard to build extremely realistic looking animals and their natural behaviors. This makes PocketZoo4D very unique and also this helps kids actually get the most realistic feel and interaction with the real animals. These interactions were not possible even in the real Zoo.
Answer
Pocket Zoo 4D improves Cognitive Learning, Creativity, Imagination and Visualization as children not only experience the real looking animals but also interact with them. Our Augmented reality game changes the way children learn experience the animals.
Answer
The Pocket Zoo 4D Learning game works on Android and iOS
---
iPad
iPad Air (All Models)
iPad Pro (All Models)
iPad 3rd Gen & Above
iPad Mini 2 & Above