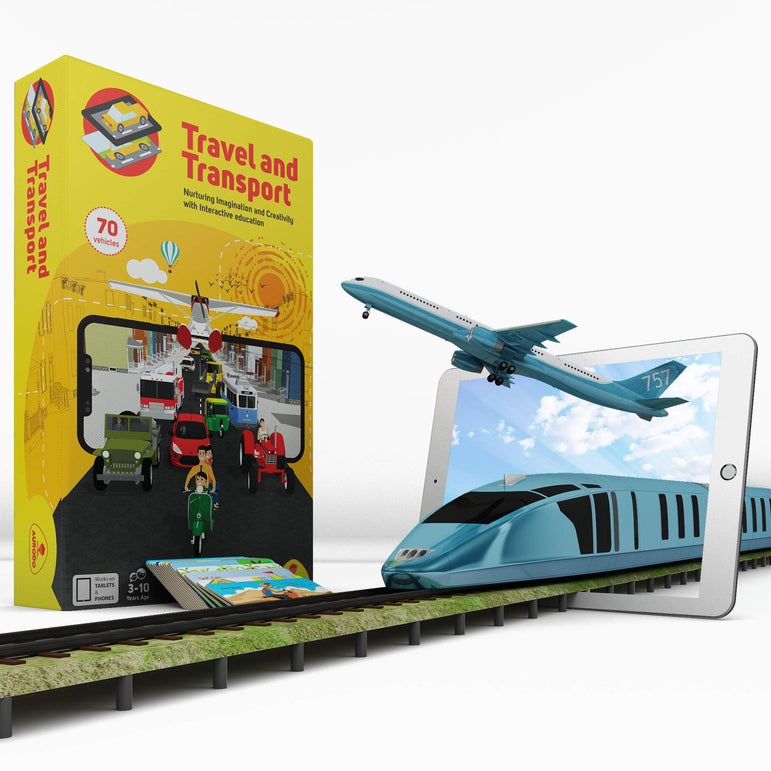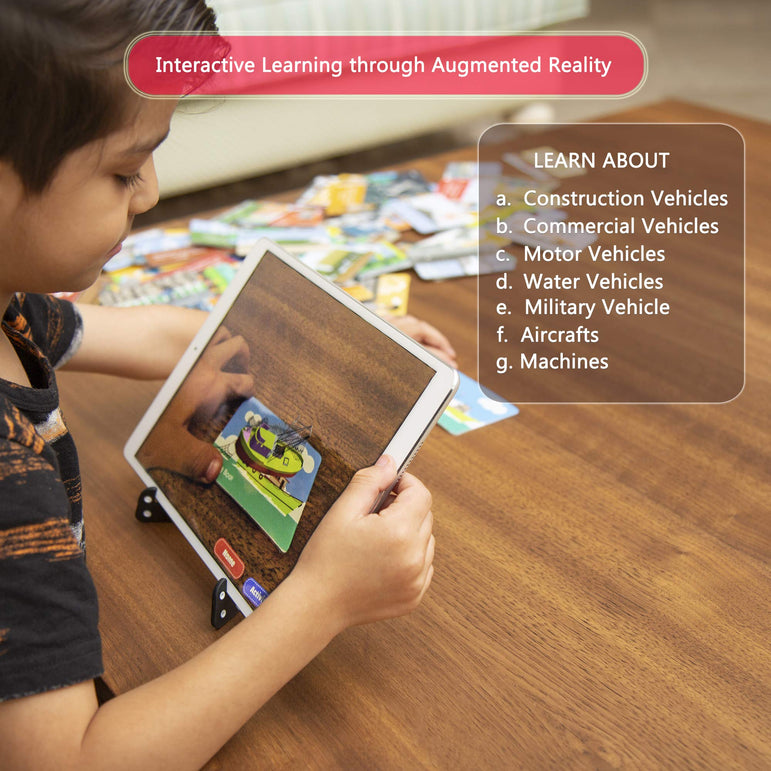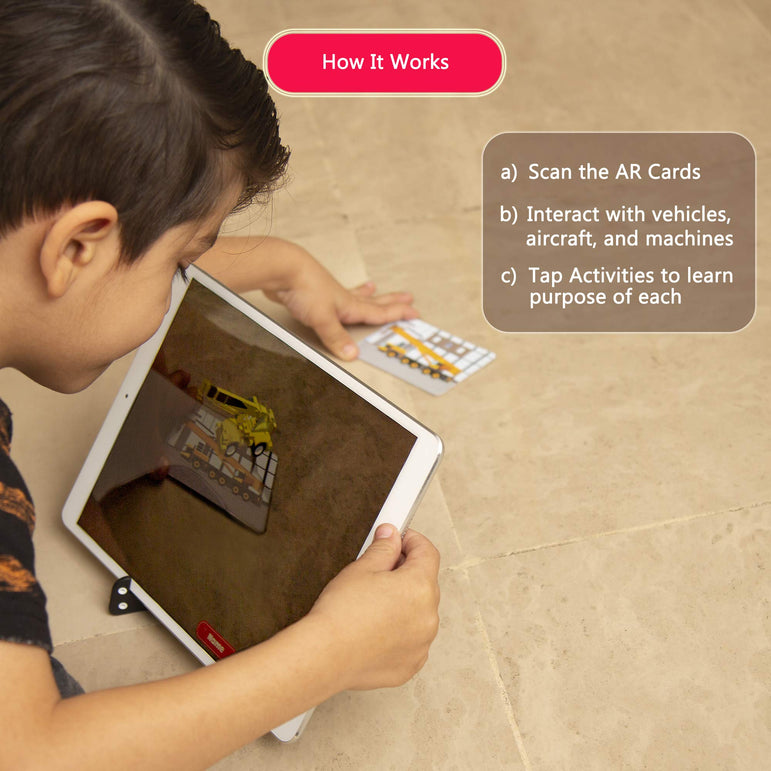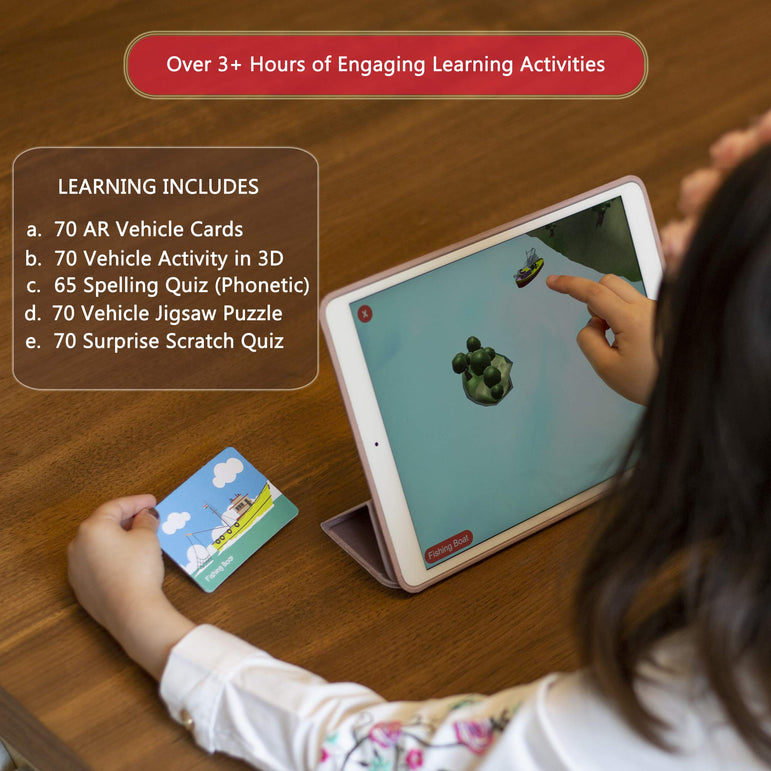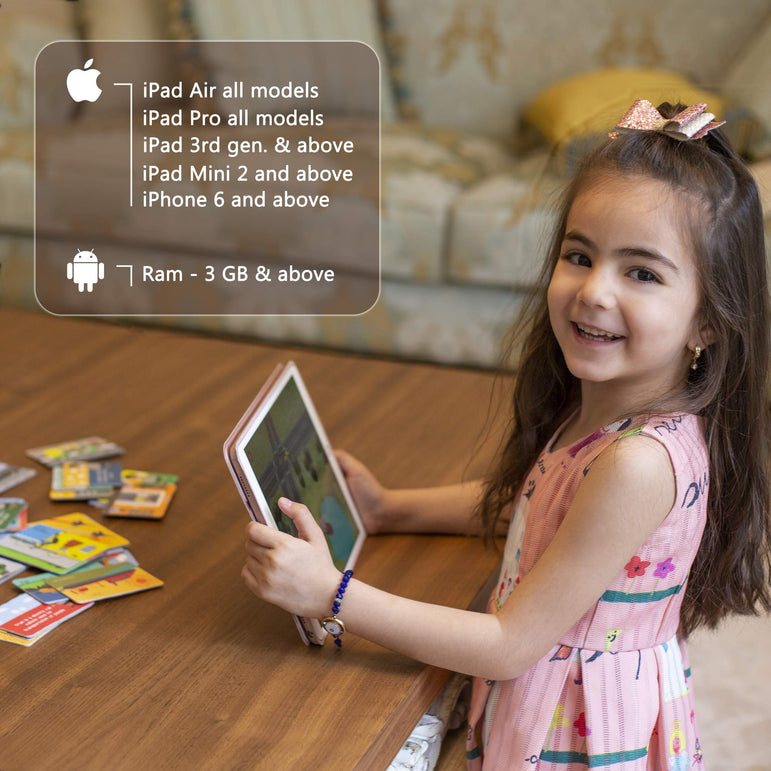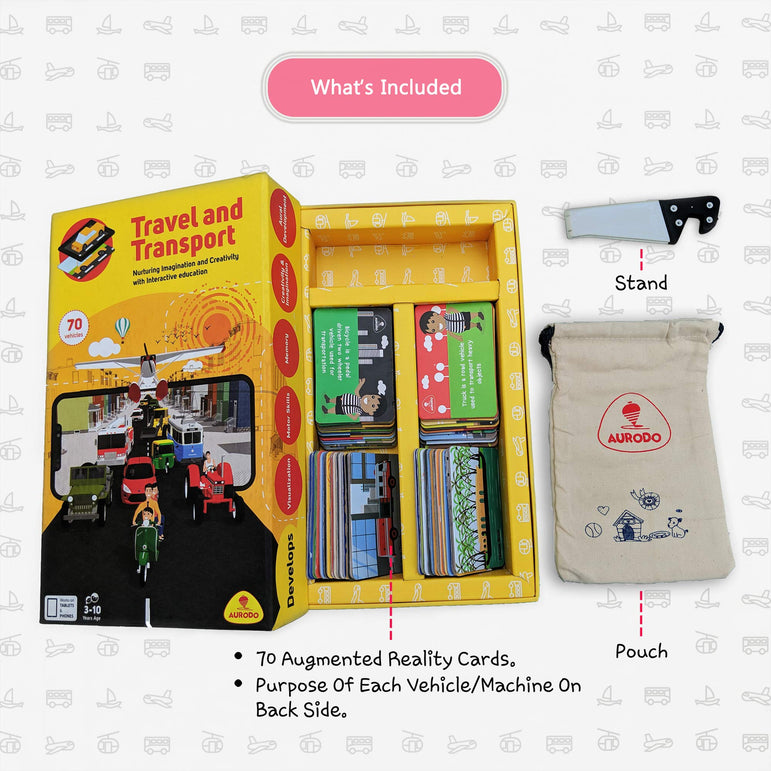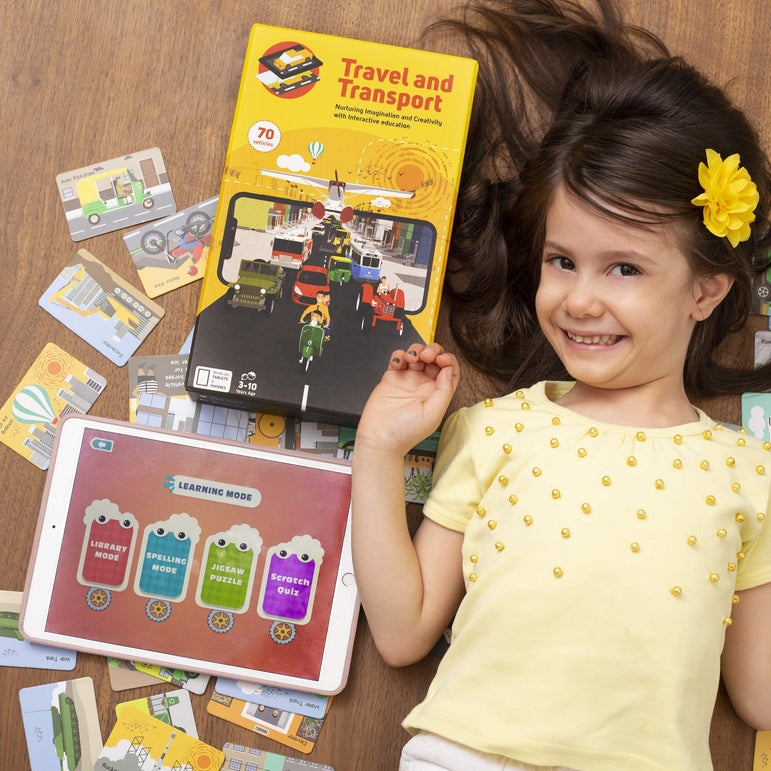 ---

---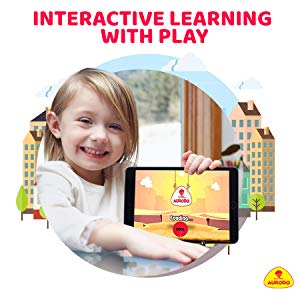 Children learn not only by watching, but also by interacting with the objects. Special features allow children to touch the 3D vehicles to learn about each one, how it works and its intended purpose. Enjoy learning about a car, airplane, train, crane, truck, jeep, bulldozer, helicopter, tractor, dirt bike, ambulance and so much more.
---
Over 200 In-App Learning
Quizzes
Boasting more than 200 educational games, Aurodo's Travel and Transportation will keep children engaged for hours to learn vehicles. In addition to 70 vehicle activities in 3D, children can engage in 65 spelling quizzes, 70 vehicle jigsaw puzzles and 70 surprise scratch quizzes to help improve vocabulary, pronunciations and questioning power.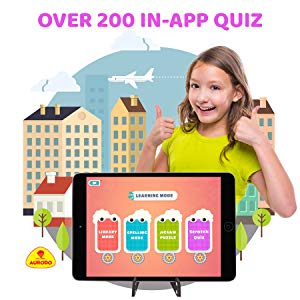 ---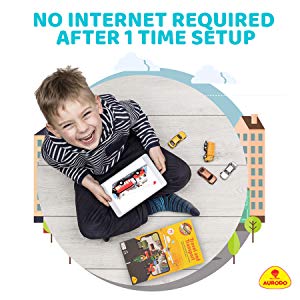 There is no Internet required after the one-time setup and also there are no ads to interrupt your child while learning.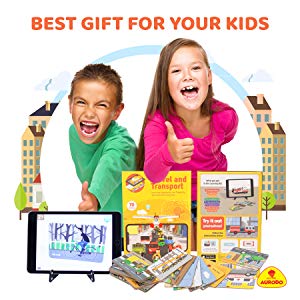 Great Gift Idea - Loads of Fun
A great gift for holidays, birthdays and other special occasions, this educational game is designed for children ages 3-8. The kit contains 70 vehicle cards, a device stand and activation code, along with a carrying pouch so you can conveniently store all items inside. Ideal for play at home or on the go, the Aurodo Travel and Transportation Learning Kit is sure to be among the hottest gifts they receive.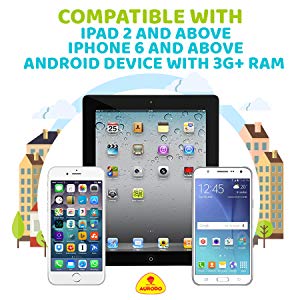 Following the easy-to-use instructions on the box, you can quickly download the app onto your iPhone 6 or above, iPad 2 or above, or android device with 3G+ RAM. After the app has been downloaded to your device, enter the activation code included with your product. Now your children can get started by simply scanning in the augmented vehicle flash cards and interacting with them in 3D
---
What our Customers have to say
Great for young children
This is a great product for a young child. My son loves it. Very intuitive, fun, and easy to install on our iPad. Dozens of vehicles to learn about, comes with a stand and bag to store your cards. Also has various activities to play such as spelling, crosswords etc. Very good product, will be looking out for more to come.
Kids love it
Great for our Friday night game/movie night. Kids love it. They actually played together and kept them occupied while we watched a movie. We plan to take it with us for our extended family Christmas party. The kids tend to get bored but this will definitely keep them occupied.
Great Idea
My kid loves it. Great idea to make kids learn. lot of pros
con: The volume on the ipad app doesn't work. COntacted the seller, but the suggestions did not help. The other service is good though.
Excellent learning
I home school and am generally against my 6 year old being on a tablet but i was recently injured and so lots of time at doctors means mom gets desperate. My Son has learned tons about equipment and talks non stop about this. I am happy he is learning and this is so easy to carry along with us!
Kept my kids busy.
My kids had fun playing this game while learning. That's awesome. There is a library that teaches them through a little animation. It helps them learn spelling the words of all these vehicles. The scratch and guess game is perfect for my younger child. Both kids enjoyed the puzzle game. The best part is that once installed, Internet access was no longer needed. This game will come in handy when we go on trips the summer.
Lots of Fun
My 4 year old loves this game! The set comes with so many different vehicles! Ones that I never even though about teaching her but now she is learning about them. The app is also a lot of fun. She loves to scan the cards and see the vehicles but her favorite part are the games included. I wish the app was available for her amazon tablet but we use it on my Apple phone.
NICE Set
Another great toy that my grandson works with for hours!
Like It
We bought this for our daughter. She loves how the transporters take you on an adventure It is so clever how this game combines the fun of travel. it really is fun and we have enjoyed playing along with her. I am hoping Aurodo introduce more to this Aurodo travel. Highly recommend to anyone who has an Aurodo .
Next level learning fun! Electronic time you want them to have.
Awesome educational AR set! This is a win-win for electronic time because it incorporates learning and fun. The app is easy to use and the kids love combining the cards with it. Takes learning to the next level!
Great Product
Very easy to install and use. My grandkids have had hours of fun with this. This is a must have when they go on trips.
Couldn't believe he put the video game down
I've been trying so hard to Find toys that were both fun and educational. I actually got him to put down the video game to play with this. Highly recommended.
---
Frequently Asked Questions
Answer
We started with a goal thinking how we can create an intuitive experience for kids so that learning about vehicles becomes fun and engaging. Upon research of months and guidance of experienced faculties, we found a way to help kids not only visualize the vehicles but also engage with them and learn about them.

Also, we created an ecosystem by including more than 200 activities in 2D and 3D so, that a child can learn about spellings of vehicles and machines and also practice them using scratch quiz.
Answer
Aurodo Travel and Transport helps kids experience and learn about vehicles is a way which was never possible before. The real visualization of vehicles in real environment helps kids not only become creative but also help them improve their imagination. Also, learning about the purpose of vehicles by interacting with them brings a 2 way response and this engages a child more to learn.
Also, in order to make learning strong, we included 65+ phonetic spelling quizzes, 70 jigsaw puzzles and 70 scratch quiz on these vehicles and machines.
Answer
The Aurodo Travel and Transport Learning game works on Android and iOS.
---
iPad
iPad Air (All Models)
iPad Pro (All Models)
iPad 3rd Gen & Above
iPad Mini 2 & Above